As soon we are done collecting library books from students, we switch gears right into summer reading mode. The librarians participated on the One School, One Question committee to develop the question and select the books. Now we have all five books on sale in the NSHS Library ($10 each), each addressing the question "How can I make a difference?" in its own way:
Please remind your student to stop by the library to select and purchase their 1S1Q book. Of course, students are welcome to read more than one. We have!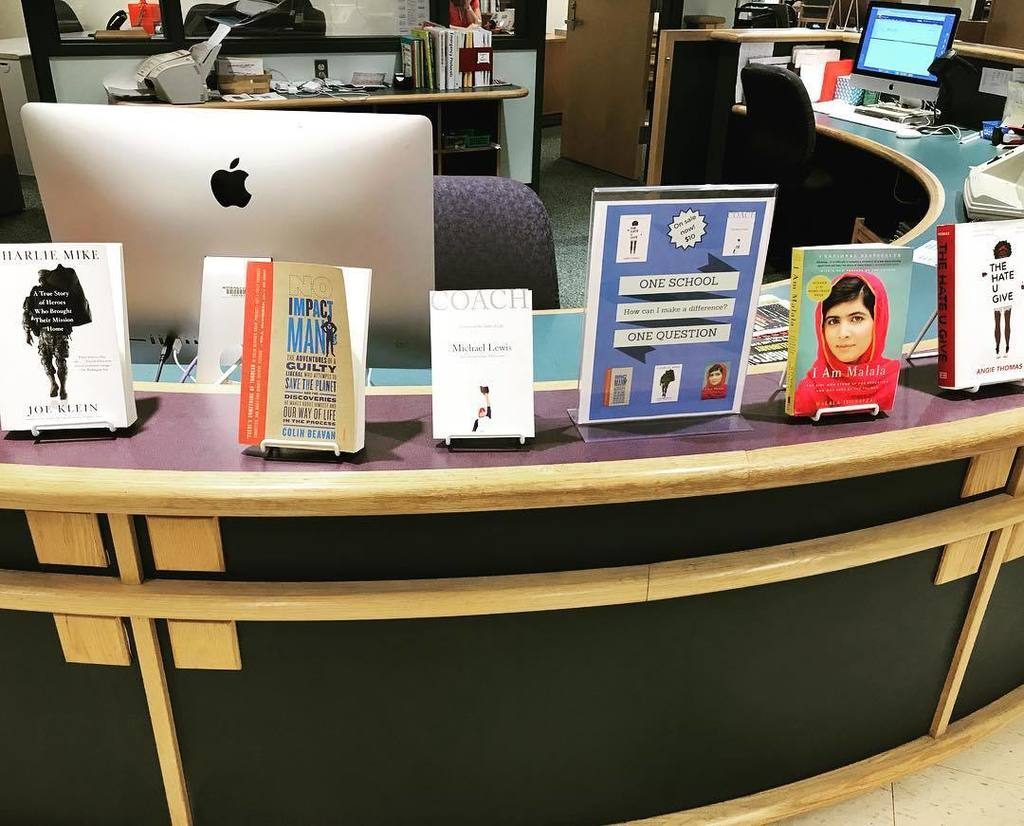 In addition to 1S1Q books, students are welcome to check out up to five books for independent reading. There is no sense in NSHS Library books just sitting on the shelves all summer if they could be being read. To that end, we have set up a summer reading display and our student library aides gathered a wide ranging assortment of high interest fiction and nonfiction titles. Of course, students are not limited to the books in the display. Any circulating title is available for summer check out. If your NSHS student is an avid reader, encourage them to stop by the NSHS Library and stock up.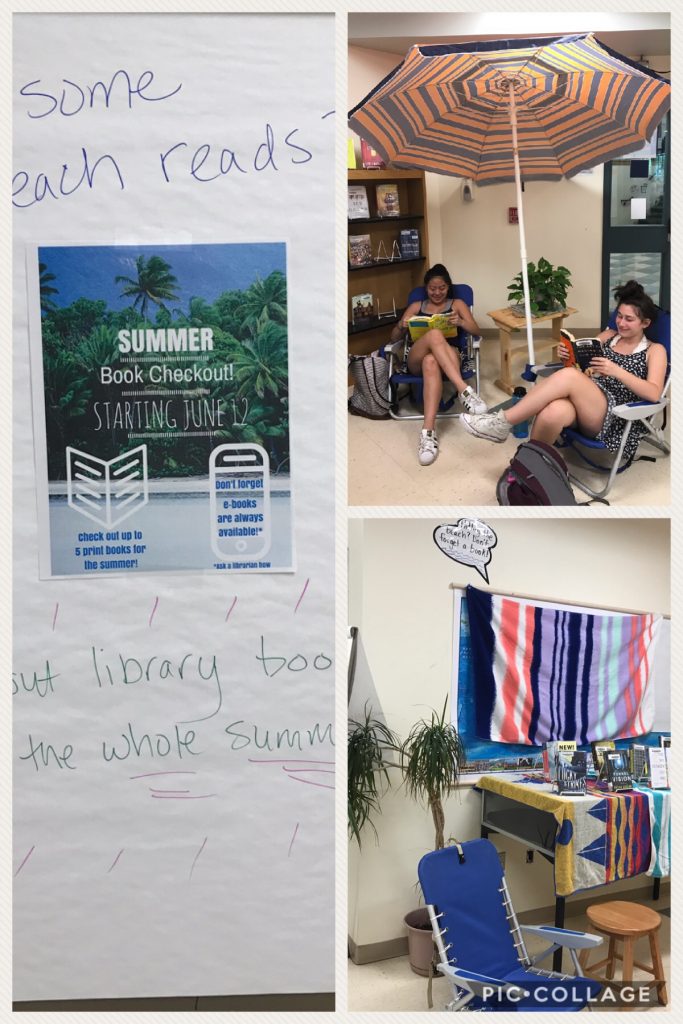 Don't forget that students will be able to check out e-books all summer. They can see a librarian for a tutorial on e-books prior to the last day of school, or visit our e-book page on the NSHS Library website over the summer.