On October 30th, the Newton South High School Library was thrilled to host an author visit for students as part of their English Language Arts classes. About 150 students gathered in the Newton South auditorium to hear remarks from New York Times best-selling young adult author e. lockhart.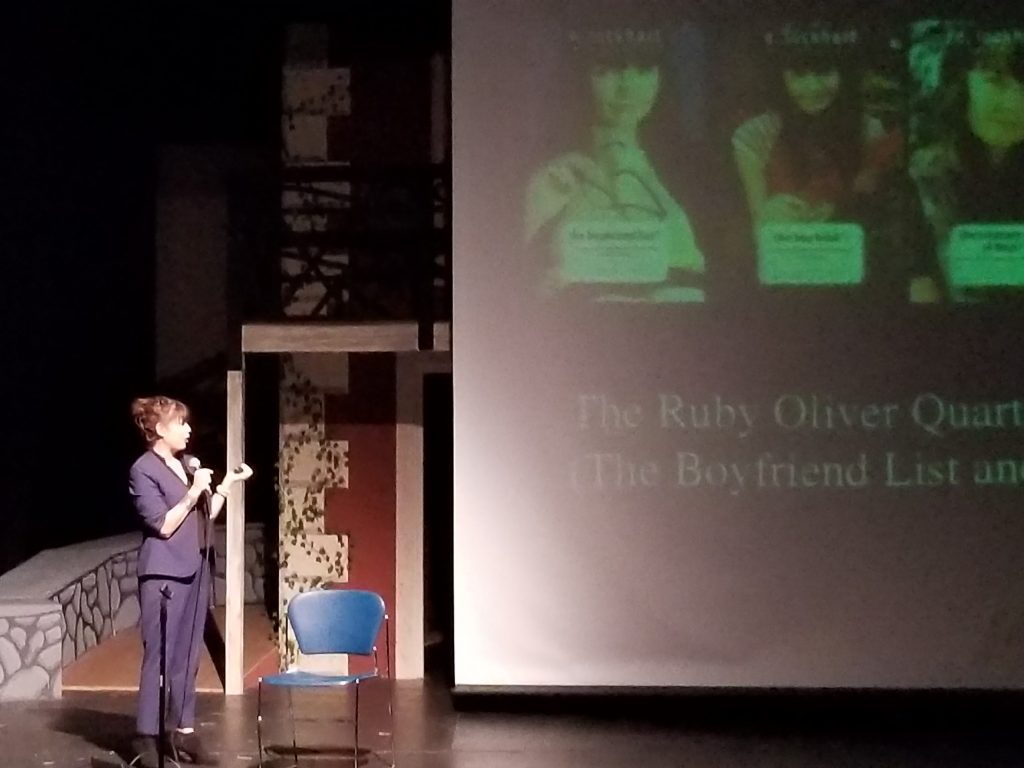 Although Ms. Lockhart only had an hour to spend with students, her excellent presentation was  packed with information and insights. Ms Lockhart spoke to students about her writing process for her two most recent novels, Genuine Fraud and We Were Liars. She shared with students that writing about complex emotions makes for better novels. According to the author, Genuine Fraud is an exploration of rage. Ms. Lockhart also showed the students how she takes inspiration from images and develops the narrative around these images. After her formal presentation, Ms. Lockhart answered questions submitted by students.
Students had the opportunity to buy signed copies of Ms. Lockhart's books in advance of the event. To kick off the session, Ms. Lockhart raffled off several copies of Genuine Fraud to students, an act made possible by a generous grant from the Newton South PTSO. This special program was made available to Newton South High School through the generosity of Penguin Random House with the cooperation of Wellesley Books.