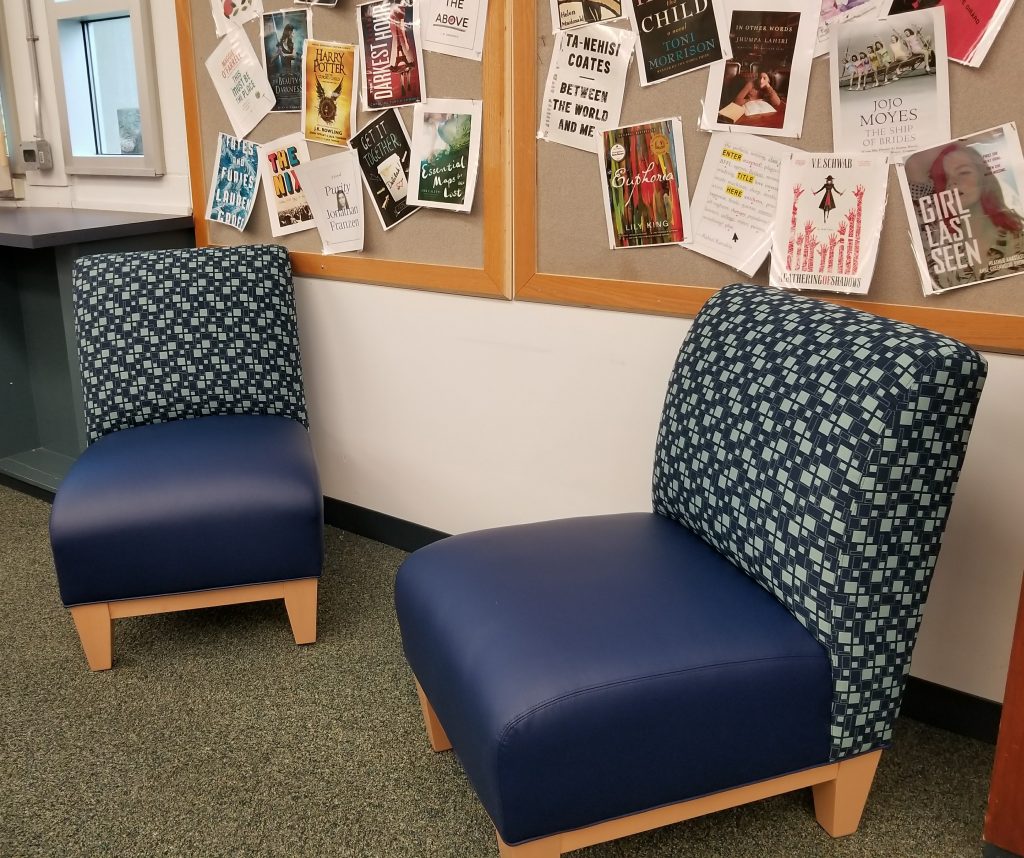 The new library furniture purchased with funds from last year's Success at South campaign has arrived. The first additions were the new comfy chairs. We were able to purchase ten of them and they are located in various spots around the library and are rarely empty. The students love them, they look great, and they appear to be very sturdy. This last feature is of upmost importance as we generally get around 2,000 visitors a day in the NSHS Library.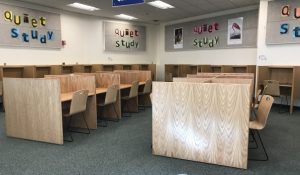 The study carrels for the quiet study area were delivered on Wednesday. There will probably be a slight adjustment period and some students may even bemoan the loss of the small tables in Quiet Study, but in the long run it should be great. Students were asking for more quiet study spaces and we have moved the small tables out in the main library. This has resulted in an overall increase in seating.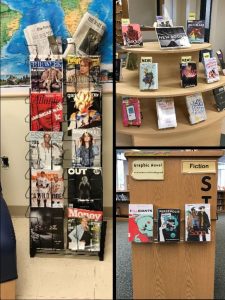 Other minor additions funded by Success at South include a display table for new fiction in the library entry, end cap display shelves throughout the library and a portable magazine rack. We plan to move the magazine rack around the library regularly to promote our magazine subscriptions for leisure reading.
Thanks again to the Newton South PTSO for continuing to support the NSHS Library.