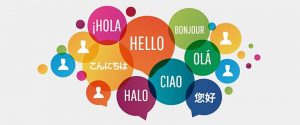 Attention Seniors!!
Do you speak a language other than English? If you read and write it as well, let colleges and future employers know by earning a Seal of Biliteracy on your transcript!
The process is simple, and you can use it to demonstrate skills in any language you've learned, whether at home, in school, or elsewhere.
Click HERE for detailed information about the Seal, including how to qualify and a link to register.
The deadline for registration is Wednesday, October 20.
If you have questions, contact Ms. Murphy-Ferguson, World Language Department Chair, via e-mail, Schoology message, or live in room 6209.
—
Suzanne Murphy-Ferguson
World Language Department Chair
Newton South High School
617-559-6601
Pronouns: she / her / hers
Student and Family Tech Resource Guide