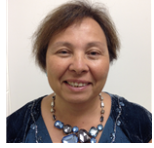 South sports teams complete their first week of competition!
Field Hockey opened their season under the lights when they hosted Lincoln Sudbury last Friday. The athletes were supported by a festive group of students during the game. The Lions fought hard and, though the score didn't turn out in their favor, they are making great progress. The team hosted Ursuline on Saturday and played to a 2-2 draw.
Boys' Soccer is one of our young squads. They defeated Boston Latin on Friday behind a hat trick from Nico Tuelet. On Saturday they tied Wellesley High School 2-2. The team has been showing steady improvement at each game. Their grit and resilience is a trademark!
Girls' Soccer defeated Boston Latin at West Roxbury on Friday 6-2 and traveled to Sandwich on Saturday for a non-league contest, prevailing over SHS 4-0. The team shows scoring power and a solid defense. The Lions are undefeated.
Girls' Volleyball opened their home schedule vs Cambridge. The varsity squad defeated CRL 3-1. Our JV squad is lead by first-year coach Vicky Wong and our 9th-grade team is coached by first-year coach Ashlee Daust. The teams traveled to Newton North Saturday.
The Golf Team opened their season on August 31. Our team is using a new scoring system of Match Play. The one-on-one competitions against opponents are exciting and closely-contested.
Football opened their season at Winchester High School. The team's come-from-behind game was a thriller. The game also featured the Cheerleading and Dance teams. The Lions visited Brookline on Saturday night, where South's visiting Lions' Den came out in force to cheer on their school! Final score NS 21 Brookline 6.
Boys' and Girls' Cross Country opened their season at Lincoln Sudbury on Tuesday. The Boys JV and varsity teams swept their opponents while the JV girls defeated LS and the varsity girls ran a highly-contested race against the Warriors. Both teams' next race will be held at Concord Carlisle on Thursday when they run against Bedford and C-C.
Unified Basketball opens its practice schedule this week. The MIAA/Special Olympics has not released their game schedule yet. Coaches Strongin and Rodriguez lead 33 student-athletes eager to participate and ready to go!
NPS COVID Protocol for Athletics and Extended Theater Productions
You can find the NPS protocols here. Please review the information with your student-athlete as soon as possible.
MASKS – Indoor mask use is required of all athletes, coaches, officials, and spectators. Gaitors are not allowed in NPS.
SPECTATORS – This season two (2) family members per player will be allowed to attend the indoor competitions.
There is no limitation for outdoor spectators at this time.
LOCKER ROOMS – Open each day from 8:30-9:00 am. The locker rooms will open again at 3:45 pm for students to change for practices and games. No equipment or clothes will be left in the locker rooms. As during last school year, the student's gym bag is their locker.
FOOD – Sharing food or drinks is not allowed at this time (no cakes, cupcakes, pizza, fruits, seeds, etc.)
TRANSPORTATION – By the state mandate, students have to wear a properly fitted face mask while in buses, windows must be open and proper distance should be kept.
Athletics Bus Update
We are grateful to the families and athletes that made last week's games and matches possible by self-transporting and carpooling.
The bus driver shortage is affecting many communities in Massachusetts, especially in transportation for extracurricular activities. We continue to work with the NPS Director of Transportation and Eastern Bus to monitor the situation. However, last-minute cancelations are beyond our control. We are doing everything possible to avoid canceling and postponing contests. Thank you for your understanding.
Family members who may be available to transport student-athletes: please complete a Volunteer Driver Application and a CORI/SORI Form and submit both forms, along with a copy of your driver's license, registration and insurance information to the front office at South. 
Please note: If student-athletes drive their own vehicle, they may only transport themselves and not another student.
Newton South Fitness Center
The fitness center is open after school for in-season and out-of-season athletes.
Will McGrath, a certified strength and conditioning coach, will work with our athletes, coaches, and out-of-season teams to provide challenging workouts in a safe and controlled manner. The center is open daily for three hours after school. Fitted facemasks and cleaning protocols are required to use the room. Students have to check in by using their phone cameras to scan the QR code. For safety reasons, the room can be only be used while supervision is present.
Please welcome Coach McGrath to South!
Vaccination Requirements & Covid Testing
Please read this important information from our Vice-Principal.
Use the form included to upload your student's vaccination card. Students must be logged into their NPS Google account to use this form, allowing us to easily connect your response with your name. Please have each student in a family log in separately or on their school-assigned device to complete the form.
Students have to check symptoms daily before attending practices by using this form regardless of vaccination status.
Vaccination information:
Evidence continues to show that the vaccines are highly effective at preventing infection, hospitalizations, and death.
Still not vaccinated? We are hosting a COVID-19 vaccine clinic for people 12 and older at two sites, Newton North and Newton South High Schools. The time and date are the same for both locations.
Vaccines are also readily available at pharmacies (Keyes Drug in Auburndale, Union Pharmacy in Newton Centre, CVS and Walgreens), and other locations in Newton and across the state. Find a location at vaxfinder.mass.gov.
In addition to the health benefits to individuals and the community, fully vaccinated students will experience fewer quarantine/testing requirements in the Newton Public Schools.