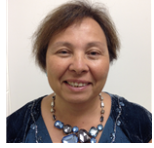 Boys' Basketball Informational Meeting
The Boys' Basketball informational meeting will be held on Tuesday, September 28th at 2:40PM in the Field House. Coach Matthews will attend the meeting.
Reminder: Bus Protocols for Athletes
Massachusetts state regulations require that all students and coaches riding buses wear face masks covering their nose and mouth during their trips. All bus windows also have to be open.
Food is not allowed to be consumed on buses–as required by the bus company's food allergy protocol. Thank you for your collaboration.
Football Tonight
The Football team will host their first home game of the season tonight, Friday, September 24th at 6:30PM. The varsity squad will play Waltham at Winkler Stadium under the lights. Admission will be charged: $7 adults and $5 for students.